Geumgang Prajna Campus Trail
We educate global, convergent, and innovative Minds.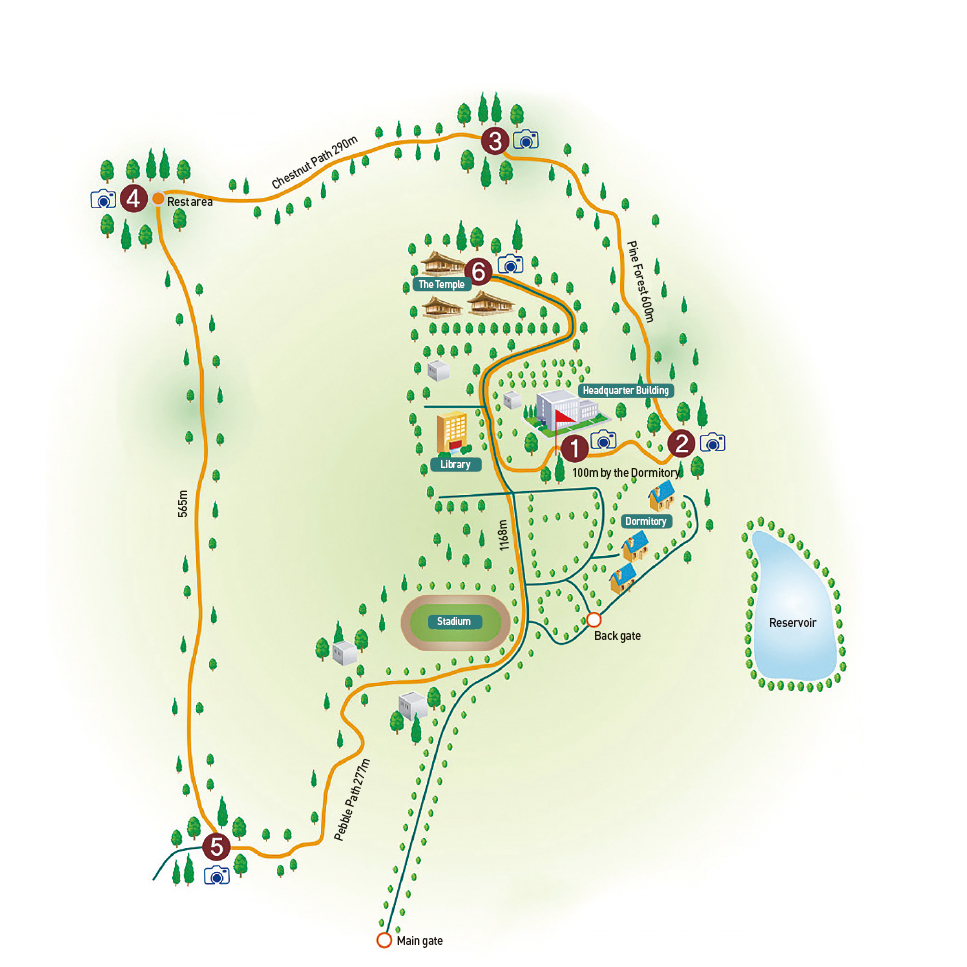 Prajna is a Sanscrit word meaning ' Buddha's Wisdom.'
Geumgang Prajna Campus Trail, a 3km-long forest path, was designed for health and meditation.
Course
The full course is one-hour walk distance (about 3 kilo meters) with six photo-taking spots from Geumgang Headquarter Building through dormitories, pine forests, the Chestnut Path, the Pebble Path to the International Temple.
photo-taking spots
Headquarter Building
Pine Forest
Chestnut Path
Chestnut Bench
Pebble Path
The Temple